Momentous is currently offering a 20% off Teacher discount. To claim this off you must first verify your Teacher status with ID.me. At checkout look for the button labeled "Verify with ID.me". Select "Teacher" and fill out the verification form with your official school email address. Once approved you will receive an exclusive 20% off teacher discount code from Momentous.
Claim your Momentous Teacher Discount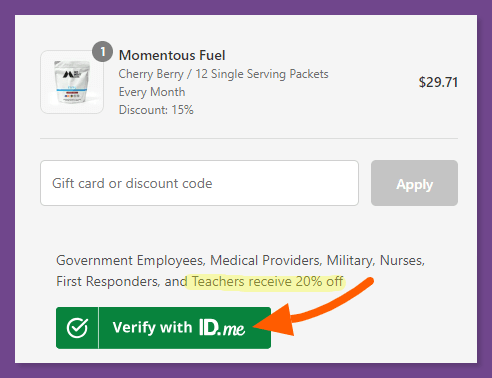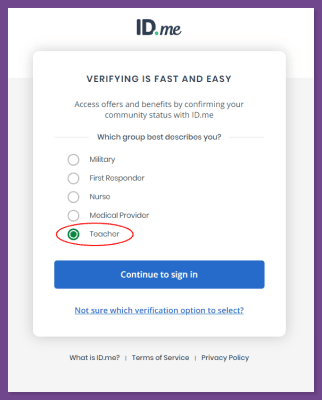 If you have additional questions about Momentous teacher discount and eligibility requirements you can contact them here.
Other Ways to Save at Momentous: