Our Team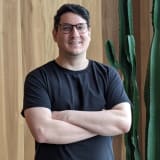 Mark Mazza
Head of Operations at BrokeScholar.com
Mark manages the day to day operations of BrokeScholar.com, and leads our coupon and discounts team. He has over 10 years of experience in the online coupons space. As former CEO of PromoCodeWatch.com, Mark helped grow the coupon website to over 1.5 million monthly users. Over his career Mark has been recognized as an online deals expert and quoted in numerous major media outlets, including CBSnews, Money.com, Forbes, MSN, and Yahoo Finance.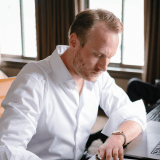 Patrick Williams
Head of Engineering at BrokeScholar.com
Patrick leads our design and development team. He has two decades of experience as a web designer and full-stack developer. Prior to BrokeScholar, he partnered with Mark at PromoCodeWatch as the Lead Engineer. Patrick has played a crucial role throughout his career in creating pioneering solutions that enable users to save money and make informed financial choices. He leverages his technical skills and knowledge of consumer needs to ensure that the BrokeScholar platform consistently provides the most up-to-date and useful information and resources to assist students in navigating the complexities of personal finance.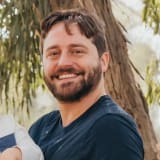 Senior Researcher, and Content Strategist
Andrew leads our writing staff. Andrew is a personal finance writer with over a decade of experience writing for some of the biggest finance publishers in the world, including Forbes, GoBankingRates, Credit Karma, USnews, and Fortune. Andrew brings his wealth of knowledge and expertise to the BrokeScholar team, ensuring that our users have access to the most up-to-date and relevant information related to student finances.