What was your New Year's resolution for 2023? If you're thinking like most people today, you're hoping to improve your mental health, fitness, weight, and diet (in that order). In fact, the overwhelming majority of New Year's resolutions center on some aspect of health.
Why are we so obsessed? Well, the past few years of lockdowns, pandemic fears, and increased stress probably had something to do with it. And further, Gen Z's openness to discussions about mental health has helped spur conversations about just how much they're struggling: 90% have grappled with the physical and psychological symptoms of stress. Overall, young people report more than double the stress levels of previous generations.
Whether you're looking for a college that supports your mental and physical well-being, or wondering how well your current city can help you reach your 2023 goals, we have you covered.
We looked at America's top college towns to see which ones backed students with the resources needed to thrive, both physically and mentally.
Here are the results.
3-5 Big Takeaways:
#1 College Park is the overall healthiest college town. It's easy to get around by foot or bike, and hosts plenty of mental healthcare support and wellness services, plus a community supporting healthy living.

#2 Fairfax is home to George Mason University and a wealth of natural grocery stores, farm markets, yoga and meditation studios, and fitness centers to keep students healthy.

#3 Berkeley is the best for fitness gurus looking for gyms, bike paths, and mountain hikes close to town.

Coast to coast, 6 Cali-college towns land in the top 25, and 3 are in New Jersey. Overall, the Northeastern-region universities dominate the healthiest ranking. They rank high on environment & community health, including #7 Kingston, which dominates the category.
How We Found the Healthiest College Towns
To determine the healthiest college towns in America, we started with 148 college towns with the largest and highest-ranked 4-year public universities in all 50 states, looking at 3 categories:
Physical Health
From binge drinking to adequate sleep, the density of nearby fitness centers, and walk/bike scores, we wanted to see which cities help residents cultivate healthy bodies.
Mental Health
We scored cities based on the number of residents reporting fewer poor mental health days over the previous month and the rate of providers and density of meditation and yoga studios.
Environment & Community Health
Can students access plenty of natural grocery stores and farmers' markets? How's the air quality? How many parks and hiking spots are nearby for overall outdoor friendliness? Together, these factors give students a chance to improve their mental and physical health.
Read more about our methodology.
The Overall Healthiest College Towns



#1 College Park, MD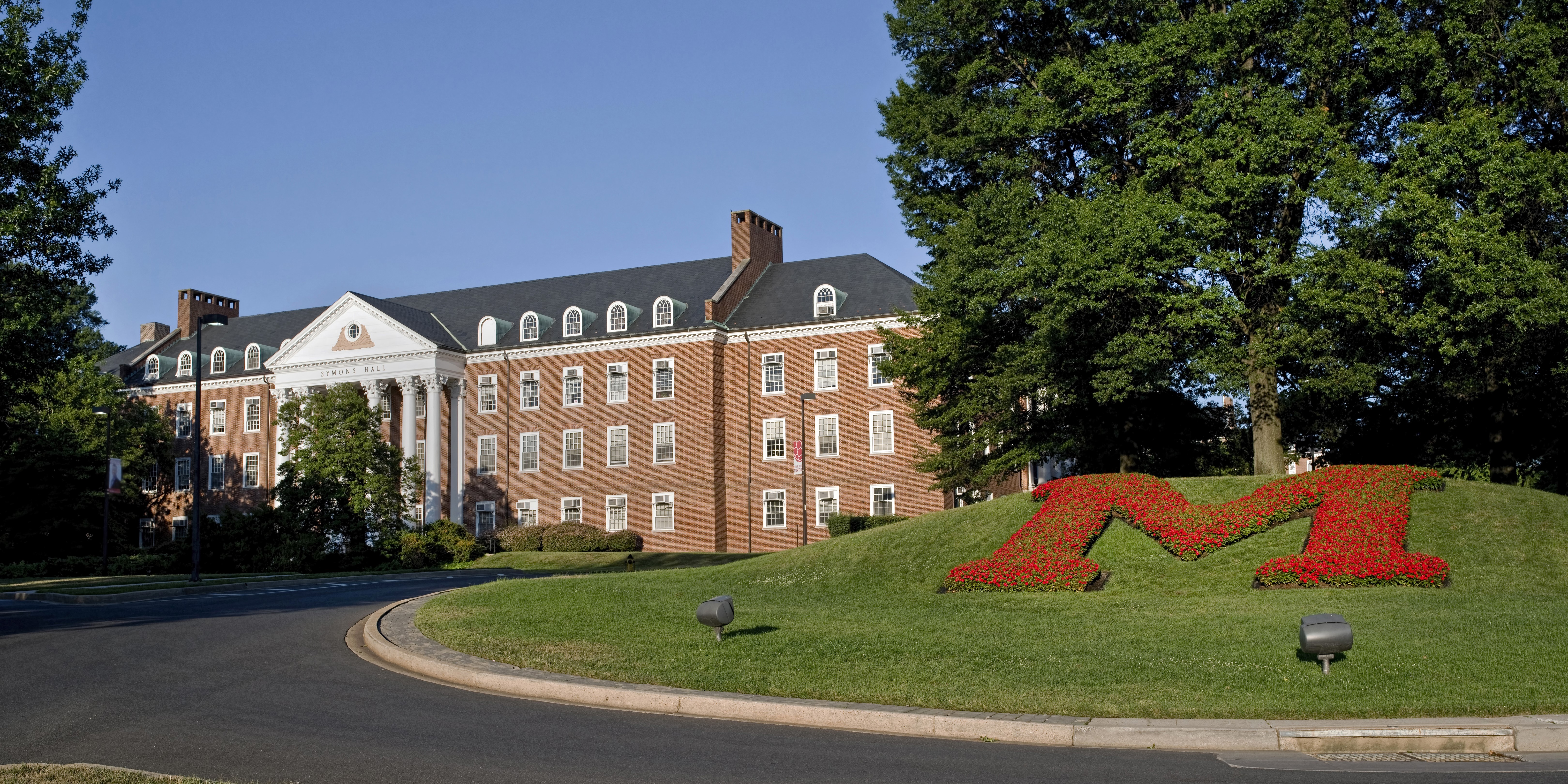 Overall Score: 10
Physical Health Score: 9.8
Mental Health & Wellness Score: 10
Community & Environment Score: 8.2
The University of Maryland's endless green quads are enough to make students' own quad muscles ache. But there are other ways students here keep in shape, too. College Park has the highest density of fitness centers of all the nation's college towns combined with the second-lowest binge drinking score. It's also #1 in yoga studios and #2 in meditation centers, helping catapult this Washington, D.C. suburb to the top spot overall for mental health. Add the University of Maryland Terrapins' #1 rating for natural groceries, and it's clear College Park is a great place to support student wellness from all angles.
#2 Fairfax, VA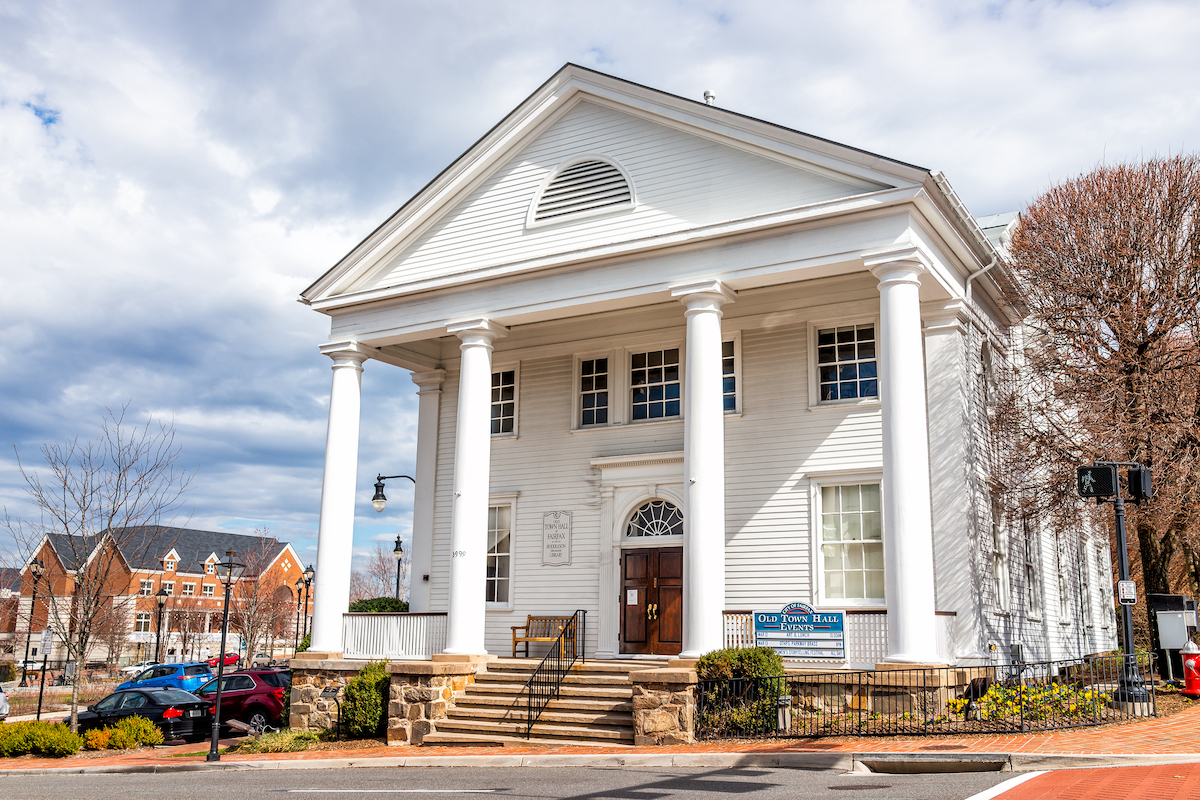 Overall Score: 9.2
Physical Health Score: 9.4
Mental Health & Wellness Score: 7.9
Community & Environment Score: 8.5
Washington, D.C.'s suburban healthiness doesn't stop at College Park. In Fairfax, VA, students from nearby George Mason University can also grab a nosh at tons of natural grocers on their way to a yoga class at almost 40 local studios. Try the farmer's market near Old Town Square for a freshly baked baguette and produce at student-friendly prices. Have your picnic at Daniels Run Park, where you can hit the trails and wade in the creek. It all adds up to why Fairfax residents report the fewest days of mental health distress than anywhere else in our analysis.
#3 Berkeley, CA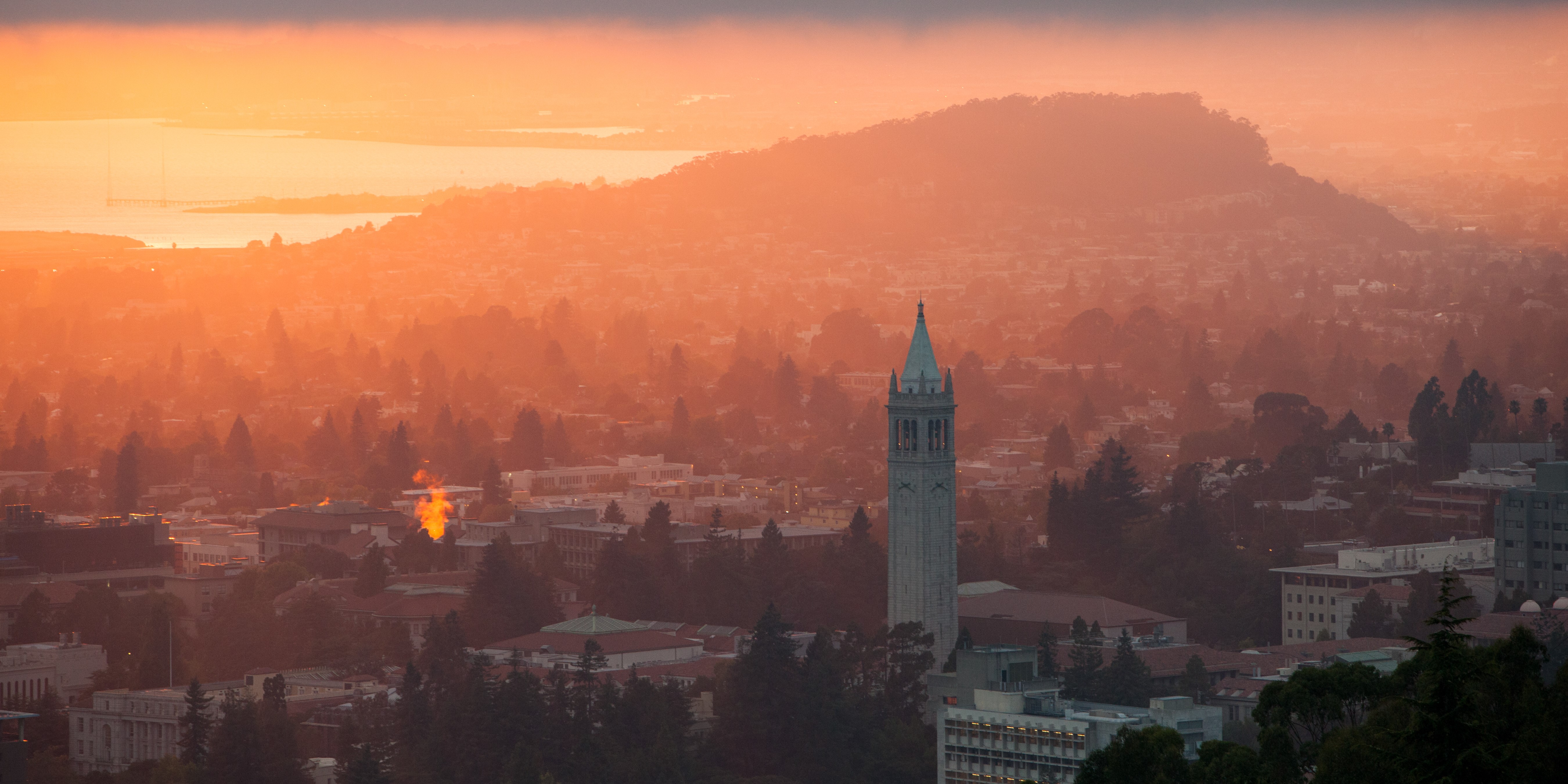 Overall Score: 8.3
Physical Health Score: 10
Mental Health & Wellness Score: 8.7
Community & Environment Score: 4.5
While California's famous wildfires harm its air quality, there are still plenty of parks, bike lanes, and hiking spots to make UC Berkeley a top pick for students looking for a healthy lifestyle. Students have their run of nearby Claremont Canyon, taking in hilltop views all the way to San Francisco. After checking your daily step count, you'll understand why Berkeley ranks #1 overall in physical health, ranking first for its combined walk and bike scores and #5 for the density of fitness centers. That part is really just icing on the cake — students hardly need to set foot in a gym when the city has 652 different bikeways to explore.
#4 Golden, CO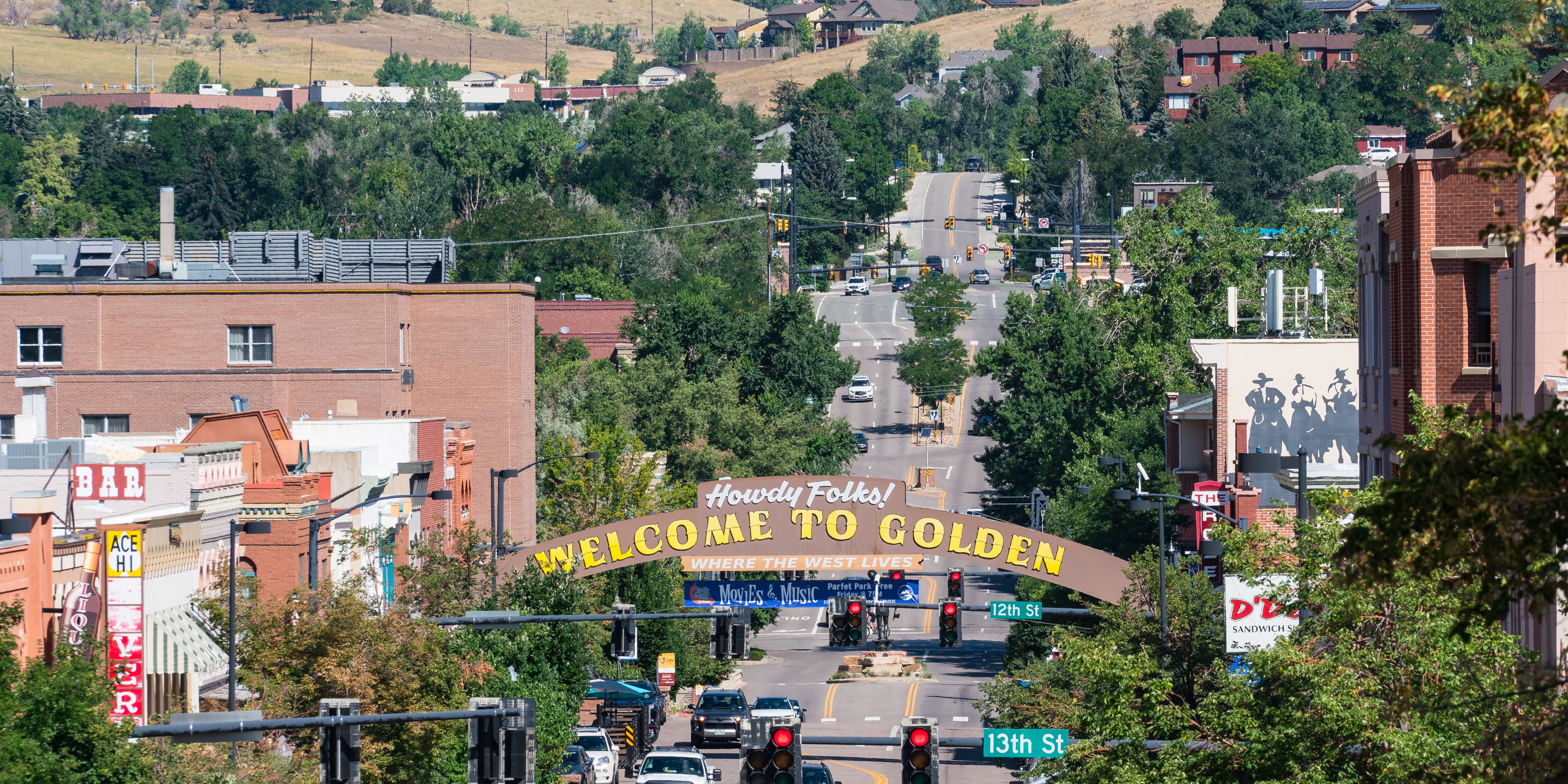 Overall Score: 7.8
Physical Health Score: 7.0
Mental Health & Wellness Score: 7.5
Community & Environment Score: 7.4
If you're looking to ramp up your fourteener training and love stats about the number of nearby trailheads, Golden is your ticket. Home to Colorado School of Mines, Golden residents don't have to dig deep to tap into high mental health scores. They're #2 for the fewest mentally distressed days (residents reported just 3.7 in the previous month). Golden is also #3 for outdoor friendliness, with tons of local parks, including Lookout Mountain, where students can commune with Buffalo Bill's grave and catch amazing city views (or even paraglide over it).
#5 Stony Brook, NY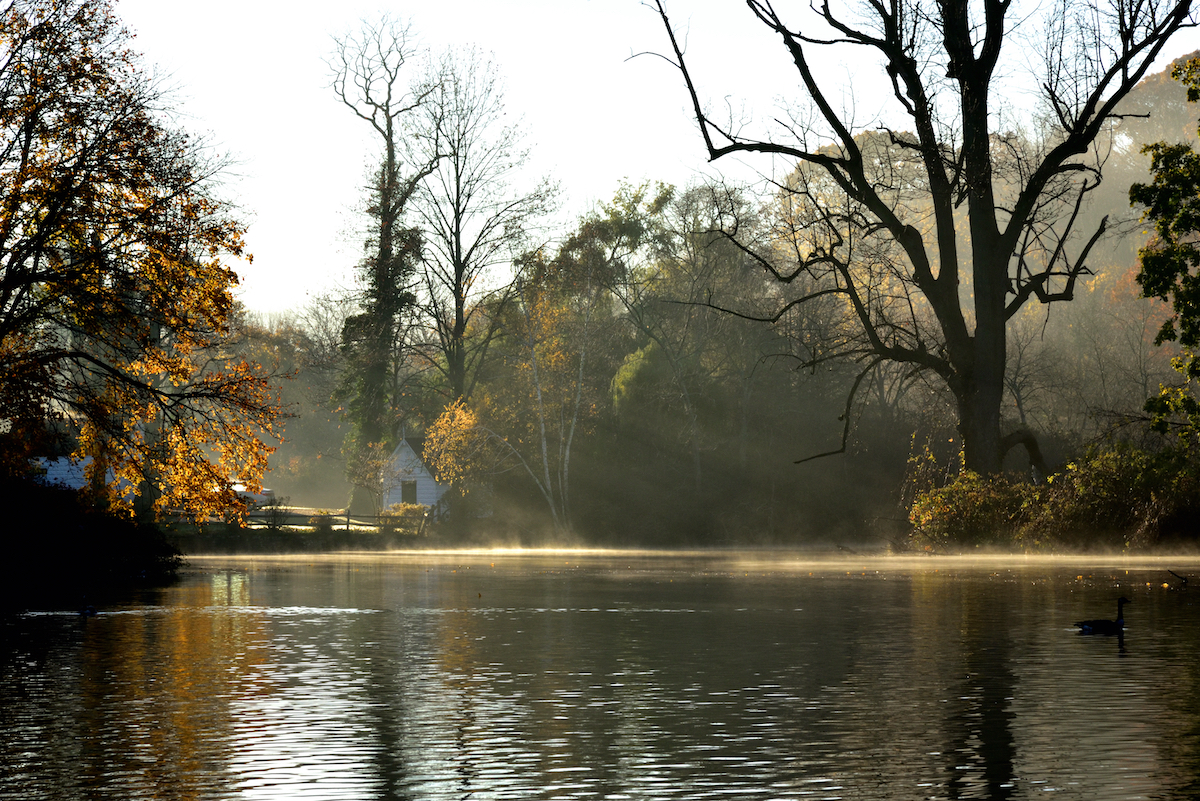 Overall Score: 7.3
Physical Health Score: 6.0
Mental Health & Wellness Score: 8.9
Community & Environment Score: 5.4
With sky-high meditation and yoga center density, Stony Brook residents can om away their mental health woes while gazing out over Long Island Sound. Maybe that's why of the top college towns, Stony Book ranks #2 of the top college towns for mental health. While it's under 2 hours from New York City, Stony Brook feels eons away: its parks, hiking trails, and clean ocean air make it #5 overall for outdoor friendliness. Find your happy place at Stoney Brook State Park for extensive trails through a river gorge with waterfall views, or kayak out to Youngs Island to commune with the osprey and gulls that nest there.
#6 Montclair, NJ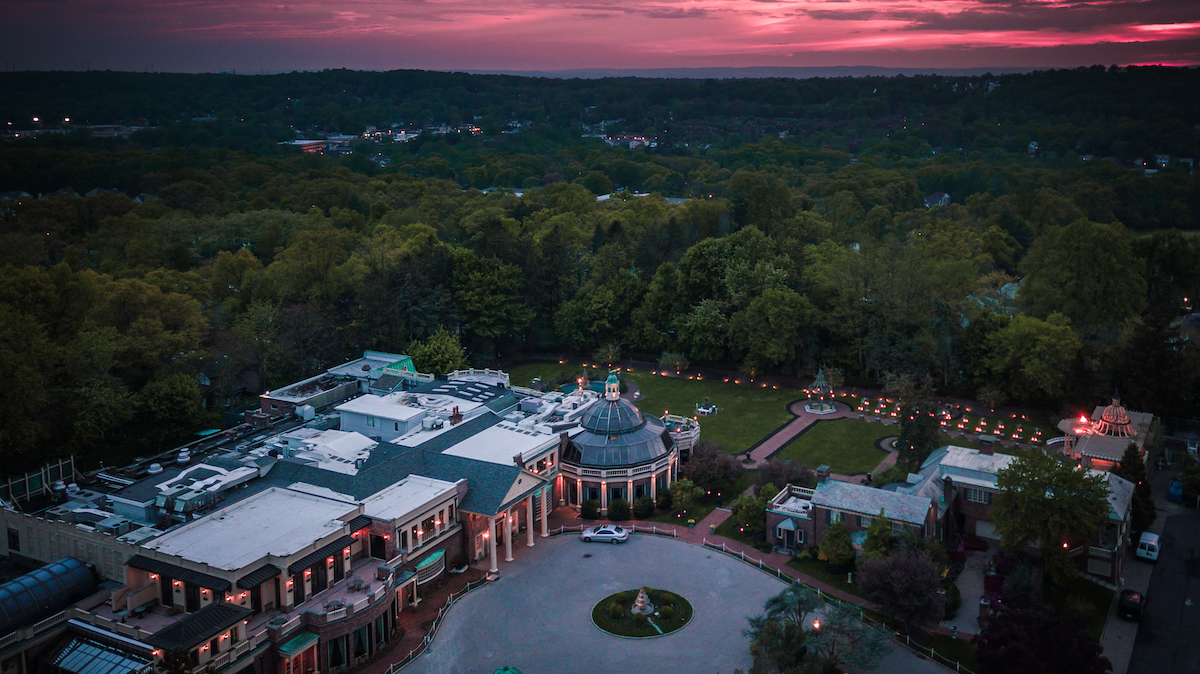 Overall Score: 7.2
Physical Health Score: 8.3
Mental Health & Wellness Score: 8.5
Community & Environment Score: 3.5
Maybe it's the 12-mile commute to bustling Manhattan that tanks Montclair's Community & Environment score. But the 36K resident New Jersey suburb still manages a 6th place finish for outdoor-friendliness, with over 100 parks and hiking spots (hit the trail when air quality is good; Montclair's worst performance is particulate pollution. It comes in 106th overall). In addition to its standout greenspace, this little city also shines on mental health factors, coming in 3rd overall and taking the #1 spot for meditation centers. Check out offerings for phone and Zoom sessions, sleep issues, anxiety, mindfulness, and more.
#7 Kingston, RI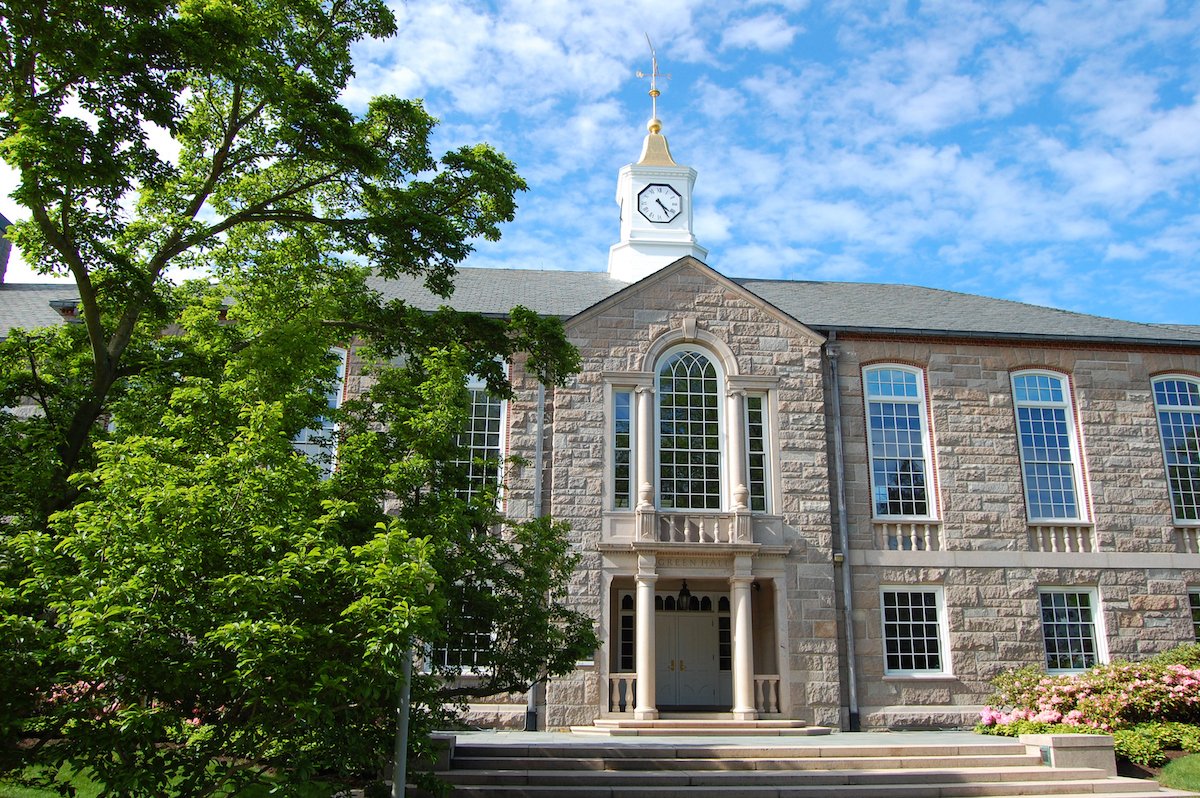 Overall Score: 6.7
Physical Health Score: 4.6
Mental Health & Wellness Score: 4.2
Community & Environment Score: 10
Breathe in the fresh ocean breeze, and imagine how pure it must be that this southern Rhode Island gem boasts zero natural grocery stores and is still ranked #1 for our community & environment score. To be fair, the area's preponderance of farmers markets helps University of Rhode Island Rams access tons of fresh, whole foods, from seasonal beet salad to local honey and Vermont cheddar cheese loaves. Don't worry; the high number of parks and hiking spots help students burn off those calories. Try exploring the historic mill around Biscuit City Trail or heading out to South Kingston Town Beach for a swim.
#8 Santa Cruz, CA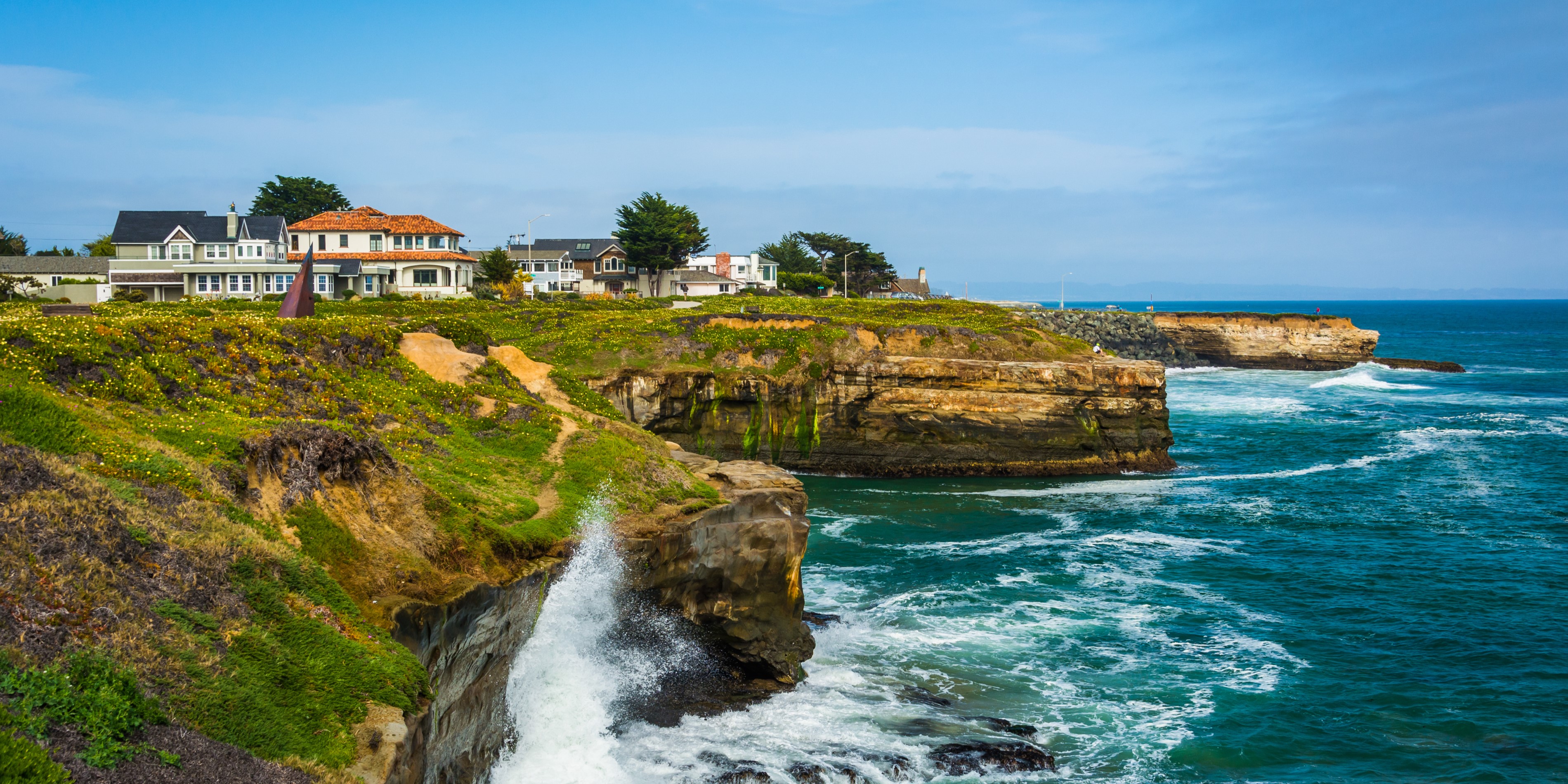 Overall Score: 6.4
Physical Health Score: 7.7
Mental Health & Wellness Score: 5.5
Community & Environment Score: 4.7
You can learn to surf at Cowell's Beach, known for its mellow waves. Feeling more ambitious? You can also participate in a triathlon swim. Santa Cruz's physical wellness score has always been poised to outshine other categories. Granola-minded UCSC Banana Slugs can ride to nearby natural food stores with the city's 7,712 miles of bike routes that make up the country's #1 bike score. The campus is even home to an organic farm where students can grow their own veggies (or just enjoy some in the dining halls).
#9 Boulder, CO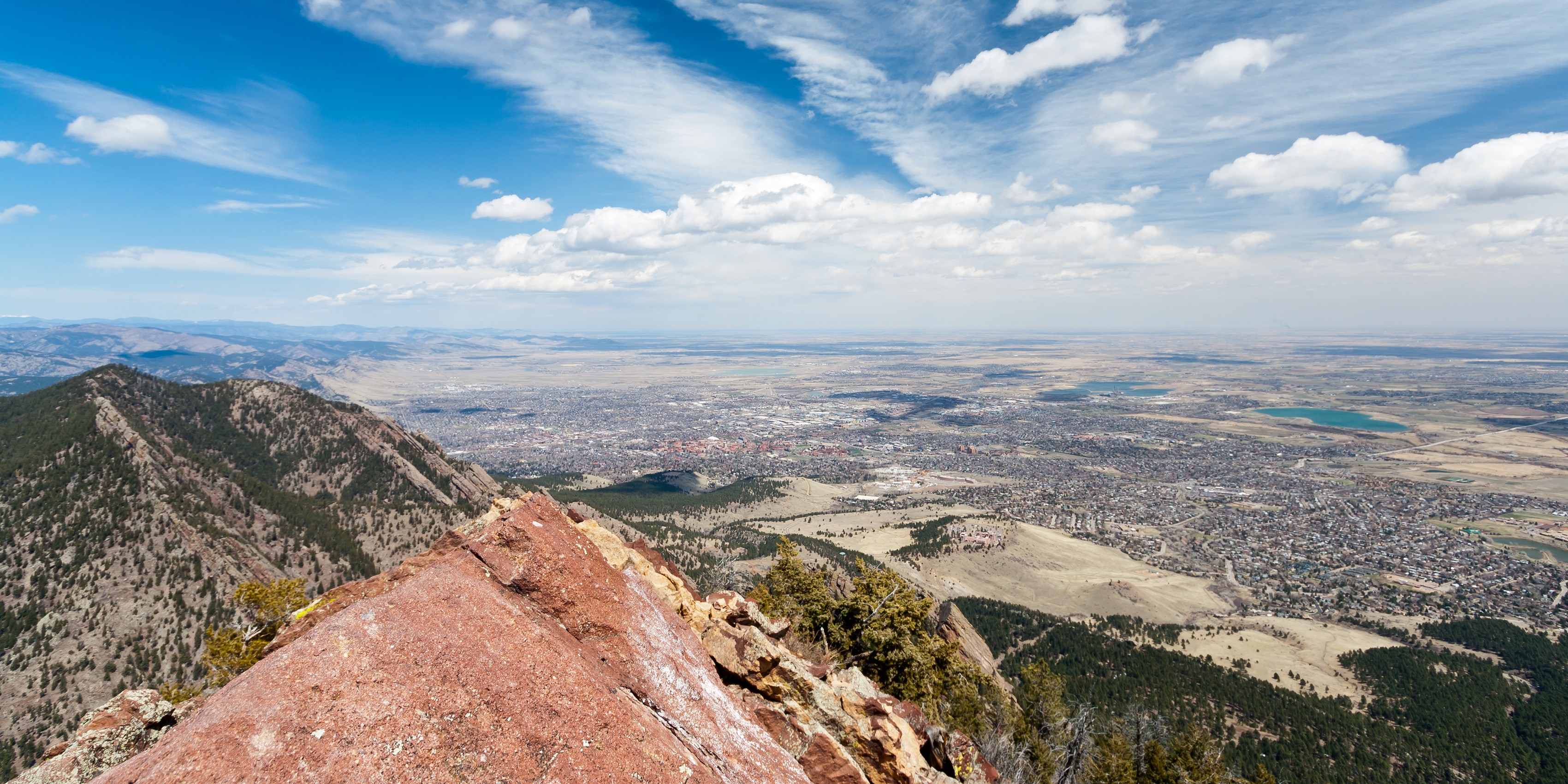 Overall Score: 6.0
Physical Health Score: 7.7
Mental Health & Wellness Score: 5.0
Community & Environment Score: 3.9
Looking for a nap-friendly college experience? Laid-back CU Buffalos top the rankings for adequate sleep. The mountain town is also famous for outdoor activities, and its bike score comes in #2, with students able to whiz from class on more than 300 miles of bikeway, participate in bikeshare programs, and even access free public repair kits. Costumed rides through town on Thursday evenings keep residents pedaling. The community-minded People's Republic of Boulder supports its high physical health scores with solid mental health resources, too. It boasts few mentally unhealthy days and a high rate of local mental healthcare providers.
#10 Burlington, VT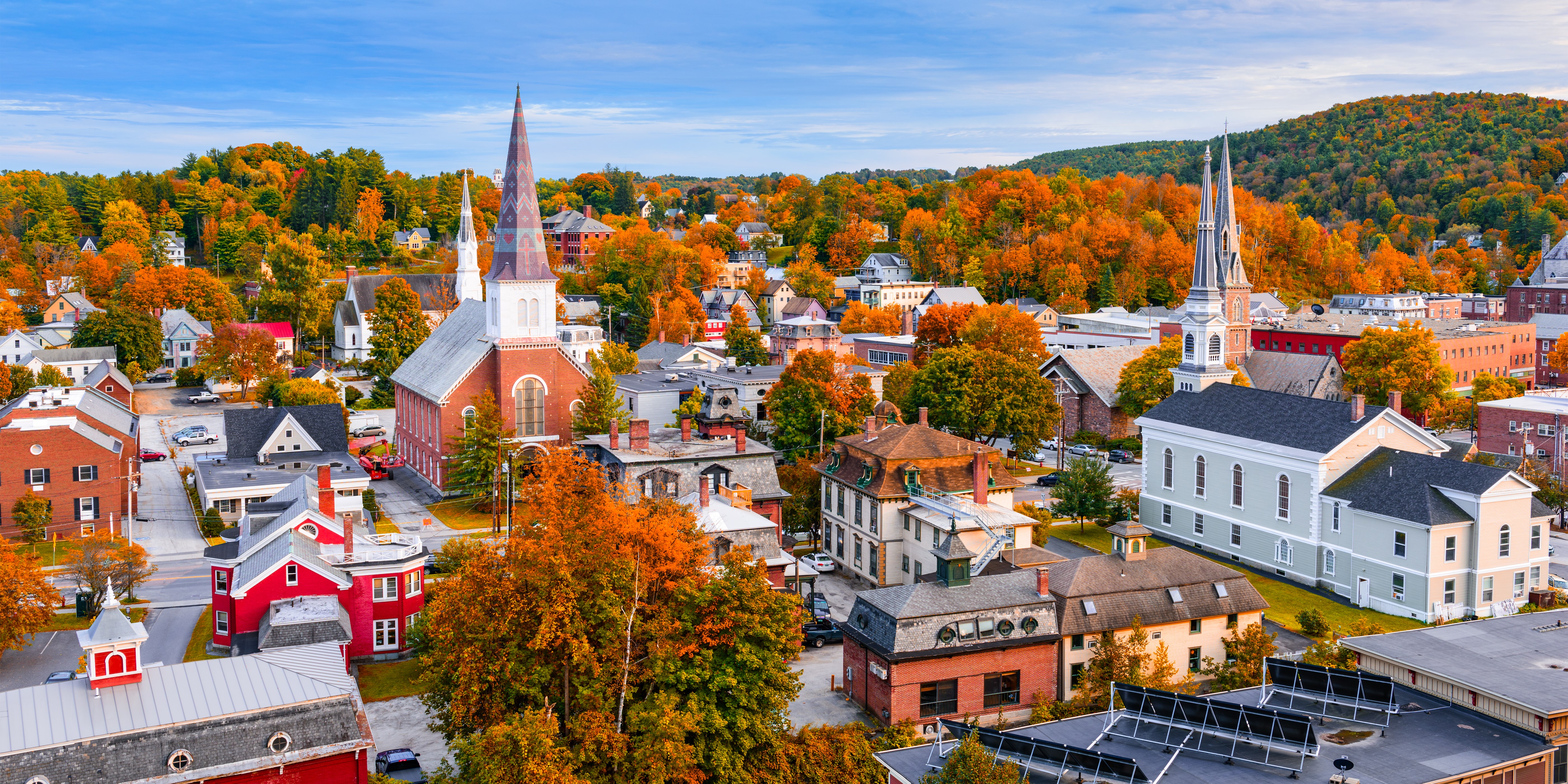 Overall Score: 5.7
Physical Health Score: 8.3
Mental Health & Wellness Score: 4.0
Community & Environment Score: 3.7
Riding all those inclines in the Green Mountains is a daily reality for students in bike-friendly Burlington. Students here can make use of bike lanes throughout town and along Lake Champlain's waterfront. We suspect it's making them sleepy. Burlington ranks #7 overall for sleep and #9 for biking, both of which boost its high physical wellness score. For mental health, Burlington residents rank #9 for the fewest number of mentally unhealthy days and #10 for the rate of providers score. Combined, that made its county mental health score #6 overall.
The Best Place? Get Out and Find It
It doesn't matter so much that there are 40 yoga studios in town if you live next to the perfect one. But overall, more opportunities in your city to live a healthy lifestyle mean it's more likely you'll find great resources near you. You'll have higher odds of perfecting that one-legged crow pose, but also following through on your commitments to cooking more whole foods or living a healthier lifestyle.
America's top college towns offer diverse wellness resources. From towering local mountains to bikeable canyons, mental health providers, and meditation with Tibetan singing bowls, you'll have ample opportunities in these cities to find the balance that works for you.
While you can be fit in any college town in America, these top cities offer a wealth of opportunities to get outside, improve your mental health, and move your body. They're full of parks, trails, and providers just waiting for your January resolution.
We can't say which is perfect for you, so lace up your hiking shoes, get out and explore your options. You could find that one of these top towns is more than a rest stop on the way to your future, but the place that puts you on a path to long-term health.
Methodology
We started with U.S. News and World Report's top 120 public 4-year universities in America. For states without at least 2 colleges in the ranking, we added the 4-year public university with the next highest undergraduate population, adding 28 more universities. Every state had at least 2 university towns included in the analysis, except Wyoming, with just one 4-year public university in the state.
For the 148 total university towns, we analyzed health factors in three categories:
Physical
Mental Health and Wellness
Mental Health and Support Score
Community and the Environment
Density of Healthy Grocers (including Whole Foods, Trader Joes, and independent natural markets and grocery stores), Yelp.com
Density of Farmer's Markets, Yelp.com
Air Pollution — Particulates, County Health Rankings
Outdoor Friendliness